Report technical difficulties
Here are some tools to help you report a power cut or other technical difficulties.
If you would like to report dangerous situations, such as shocking electrical equipment, kindly call our 24/7 Customer care team on 8000 2224 immediately, so that we can send our technicians to provide assistance as quickly as possible.
Planned network maintenance and development work and power cuts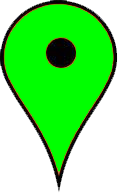 Recently completed planned works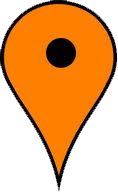 Upcoming planned works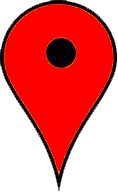 Works in progress (may affect services in the area)
Network difficulty (may affect services in the area)
We are committed to providing you with an uninterrupted electricity supply. However, there are instances when switching off your supply is necessary to allow our employees to safely carry out repairs, maintenance or upgrades to the network.
When developing electricity generation and distribution systems, we seek to achieve the necessary flexibility to ensure that, in the event of breakdown in any part of our infrastructure, alternative capacity and network connections are immediately available to restore your services. Enemalta invests in ongoing upgrades of its systems to maintain and enhance this level of flexibility.
In spite of our ongoing preventive measures, some unplanned interruptions are beyond our control and cannot be avoided. Enemalta binds itself to provide the necessary standby personnel and equipment at all times, to carry out repairs as quickly as possible, without putting the safety of our customers, the public and our employees at risk.
Disclaimer
Limitation Of liability
Whilst we take all reasonable care to include accurate and up-to-date information in the scheduled supply interruptions notifications via this website or through the SMS/Email Notification Service, the information provided should not be relied upon as being error free or accurate. We make no representation or warranty as to the accuracy or completeness of any such information, nor do we accept any responsibility arising in any way for errors or omissions. Consequently, we accept no liability or responsibility for the actions or omissions of any users of this website or the SMS/Email Notification Service in relation to the content contained herein. All information provided through these channels is provided "as is" without warranty of any kind, express or implied, to the fullest extent possible under law. In no event will we be liable to any party for any direct, indirect, incidental or consequential damages or losses whatsoever arising from access to or use of information from this website or the SMS/Email Notification Service, including, without limitation, damages for loss of profits, business interruption, or loss of information.